DWI Defense Lawyer Your Case Becomes My Mission & Every Mission Is Possible
New Jersey Dwi Defense Attorney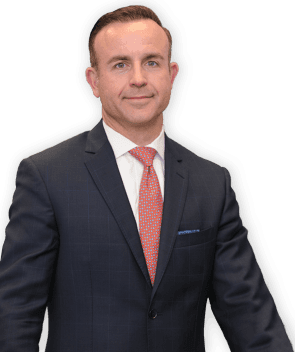 Protect Your Driver's License! Call
(973) 828-0009

For a Consultation.

Being charged with driving while intoxicated (also known as DWI or DUI) is an embarrassing and stressful situation that can damage your reputation and your future. Along with court imposed DWI penalties, if your career involves driving, your job itself may be in jeopardy.

Fortunately, there are several potential DWI defense strategies that could reduce the charges against you, or in some instances, could help you avoid serious criminal penalties. No matter how complex your case, The Law Offices of Christopher G. Porreca, P.C is prepared to fight for your rights and driving privileges! Choose to work with our New Jersey DWI defense lawyer today.
---
Contact us at (973) 828-0009 to request a confidential, complimentary consultation.
---
How the Law Offices of Christopher G. Porreca, P.C. Can Help You
Our firm has a comprehensive knowledge of all relevant laws and regulations that govern DWI, drunk driving and other alcohol-related crimes (including N.J.S.A. 39:4-50 and 39:4-50.4a). DWI charges and penalties are largely determined by your blood alcohol content, or BAC, at the time of your arrest. The penalties for DWI can affect you for years to come and may even result in a jail sentence depending on the circumstances.
My team helps clients with all types of DWI cases, including:
Assault by auto
Blood, breath, and urine testing
DWI defense strategies
DWI penalties
First, second, third offenses
Underage DWI
Contact a DUI Lawyer for Powerful Defense
My firm will thoroughly evaluate your case to determine if your rights were violated. My firm will access every possible resource to assist you in seeking the best possible outcome when you have been charged with DWI. Charged with drunk driving? Call our firm immediately.
Why Do Clients Choose Us?
Nearly 20 years of criminal defense experience working for you
Listed in Super Lawyers® Rising Stars for five consecutive years
Earned the Client's Choice Award for criminal defense by Avvo
Extensive experience & knowledge of the criminal justice system
Results-oriented legal counsel for the criminally accused
---
Facing serious DUI charges? Call us at (973) 828-0009 and request your FREE consultation!
---
I work personally and promptly to help reduce, acquit, or dismiss your charges.

I handle criminal defense, family law, and personal injury cases to ensure satisfactory results.

I use my 25 years of experience to make sure you do not feel the heavy hand of the law.

Your Satisfaction Matters

I have earned the Avvo Client's Choice Award for the year of 2020.
Why Hire Me